Almost time to put Bella back in the water! The Shore Crew has been working 24/7 to get all of our performance updates done this week! Bella will be back in the water this weekend in Mallorca for a final sail before loading on a ship to Corfu, Greece later this month. Racing starts 19 days during the inaugural Corfu Challenge.  Stay tuned for updates from the water this weekend!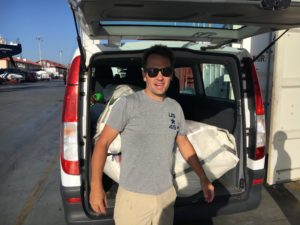 Marty aka 'the One Man Party' getting all the sails ready for Corfu!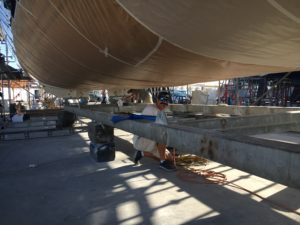 Fitzy putting the final touches on Bella before she is launched back in the water in Mallorca later this week.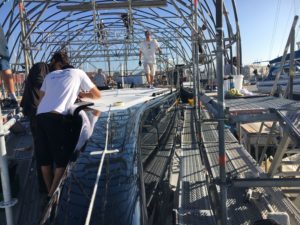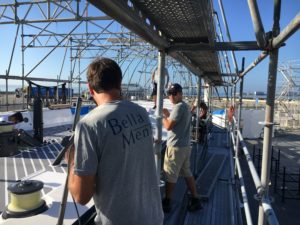 Fitzy, Ollie and Marty working on Bella in at STP.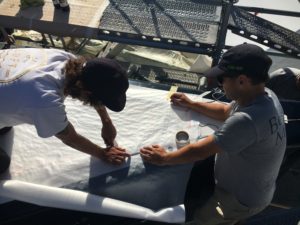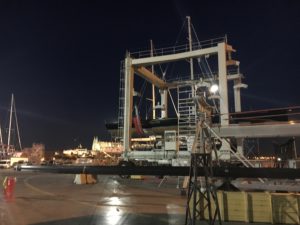 Bella back together and ready for sailing!
#bellamenteracing #countdowntocorfu